Wedding DJ
Imagine, you been planning your special day for a long time and now the time has come to hire a DJ.  You open the Internet and find a DJ advertising for $200.00. Ask yourself can a professional Wedding DJ work for $200.00.  Obviously, Not.  You want Experience, Professionalism, Reliability and that special Personal touch.  We can and have been delivering the above in Miami for a long time.  Call 786.426.9249 and allow us to present to you a personalized quote for our services.  Read More
Clubs
DJ Felix Chinea is one of the most experienced Club DJ's in Miami.  Over the years he has worked in many South Florida Clubs.
Corporate Events
Why are we chosen to DJ dozens of Corporate events yearly?  Your corporation's image is one of the most important things to protect during any event.  Our presentation is top notch, from large Christmas corporate parties, to intimate customer satisfaction cocktail hour.  We offer state of the art equipment, up-lighting, appropriate music and proper microphone delivery.  Our clients understand that our DJ services are a great resource and not a liability.  We want to be part of your winning team.
Uplighting
Uplighting is the most affordable way to transform any venue or space.  We provide state of the art wireless uplighting.  We provide uplighting for other DJ's.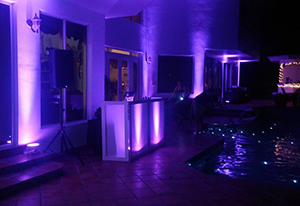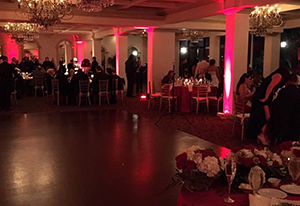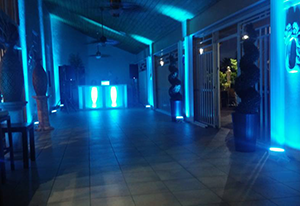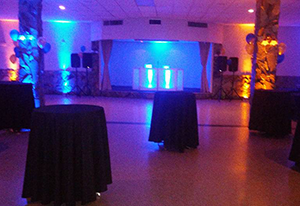 Karaoke
Karaoke is simply irresistible to young and old alike.  We provide both English and Spanish Karaoke.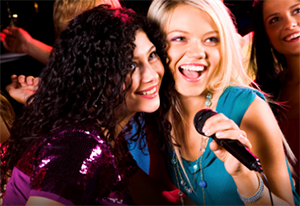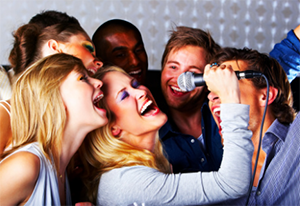 Led Robots
Take the wow factor to the next level at your event.  Nothing can compare to the amazement of your guest when they see Led Robots come into the venue to loud music and an amazing show of lights.  Call today for availability.