I Want to be the one that
makes you get up and dance.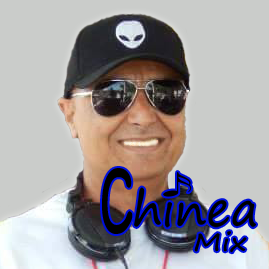 DJ FELIX CHINEA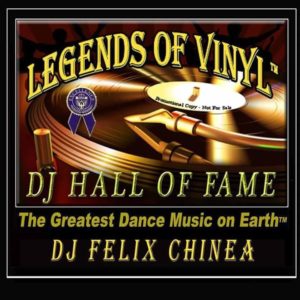 DJ Felix Chinea's career spans more than 30 years. Starting in the mid 70's, while in High School he would shadow a friend who did mobile events and learned how to mix. Shortly after High School, he started playing in small clubs and events.
 
In 1979 he started working at WINZ / I-95 radio in Miami where he held various positions, including Control Engineer, Assistant Promotions Director and went on to do mixes on Saturday nights. He worked at the station for 6 years.
 
Through the years, he DJ in many South Florida Legendary Disco clubs such as Flannigan's Speakeasy, Bennet's Disco, Tiffany's, Studio 51, Splash, etc. Early in his career, he backed up some legendary DJ's Jay Gelfand (Flannigan's Speakeasy), Lewis Martinee (Flannigan's South - Level 3), Ricky "Billy Bob" Alonzo (Cats), Louis Possenti (Cricket Club). He was a member of Bo Cranes' Florida Record Pool and later the Ft Lauderdale Miami Record Pool.
 
In 2016, he was inducted in the Legends Of Vinyl DJ Hall Of Fame http://www.legendsofvinyl.com/hall-of-fame-legendary. Today, he is a member of the Digital DJ Pool. Felix's DJ career continues strong. He is always busy doing private events and club appearances in South Florida. His Edits and Remixes of Disco, Freestyle and other genres are always in demand by DJ's all over and are often featured in Radio mix shows as well as in Music Pools.
https://hearthis.at/djchinea/
https://soundcloud.com/felixchinea
http://digitaldjpool.com/djfelixchinea
http://club80miami.com/dj-felix-chinea/
https://www.facebook.com/djchinea